Adventures in Colombia! Cartagena y Cali
Part 1: Cartagena, Colombia
Colombia's 5th Largest City
I began my travels on Sept 1st, this kicked off my birthday month and allowed me to go at one of the best times of the year! The weather was great, we had some rain, but overall it was warm and the perfect climate for our upcoming adventure.
If you ever go to Cartagena, my advice is to stay in the Old City near the wall… this will provide you with the most authentic Cartagena; the people, food, culture, sights and smells will all be right outside your door. I love to walk around and explore and everything was so festive here! From the flags hanging up in the streets, to the people dancing, selling food, and latin music in the background…one big Colombian party; the perfect way to spend my birthday!
MY ADVENTURES:
CARTAGENA CITY TOUR
So our 1st stop was to do a Cartagena City Tour! We also took a guided tour inside the historic San Felipe Fort and other sites within the city such as the Monumento a Los Zapatos Viejo which is a tribute to Cartagena's poet Luis Carlos Lopez and his poem, "My old shoes." In it, he expressed his love for Cartagena saying he loved it as much as his old shoes. We also viewed some of the exhibits inside the Emerald Museum. All the jewelry in there would make you feel like a queen! (Pictures are below in the gallery.)
TOTUMO MUD VOLCANO
We also took a tour to Totumo Mud Volcano from Cartagena. OK, I admit I was a tad bit reluctant to do this. I mean, a mud pit with strangers, and it's suppose to have healing properties, but I have sensitive skin lol… However, being the adventurer I am, I knew it was a rites of passage if ever in Cartagena. If you ignore my facial expressions, you won't see I was nervous getting inside at all. Once in, you will float your way through the thickest goo of mud. It is hard to describe the feeling, but it is definitely worth the experience! It can be a little invasive, so don't be shy…they are professionals there to get all the mud off of you. It was funny to hear my husband, say "hey man, that's my wife…amigo, mi espousa!" but he couldn't complain as I was thoroughly cleaned off from any signs of mud. We also met some nice friends from the U.S there so all in all it was a nice melting pot of mud, people, and culture.
ROSARIO ISLANDS:
Lastly, was the grand island hop tour with a full-day in the Rosario Islands including Baru, Cholon, and Playa Blanca. I got my entire life here ya'll. You know I love the water, the sand, and the sun so this was everything for me. We took a boat to each island, and it was so fun hitting the waves, and taking in the uniqueness of each island. We went snorkeling on one, partying on another (yes, there was music, drinks, food, all on the island), and had a beach front lunch. I took a photo of the meal, because it was by far the best food I had while in Cartagena. It was fresh, well seasoned, and I honestly could have went for seconds. IT WAS THAT GOOD!
OVERVIEW:
We had so much fun in Cartagena! During this time a lot of people were also there from Venezuela (due to the economic problems within Venezuela, they left for greener pastures); so it gave a lot of perspective on the culture and economy of modern day Cartagena. The people are friendly, and tourism is welcomed. In fact, it is a big part of the livlihood, and although the vendors can be overwhelming, it is a very safe and fun place to visit. There is a lot of gentrification going on throughout the area, some places will have a rooftop pool and bar and right next door a dilapidated building with the ruins of its historic charm. Overall, Cartagena is a must do for any bucket list and is filled with adventure, culture, food, and of course Salsa!
HISTORY I FOUND MOST INTERESTING:
During the tour, we learned a lot about the history of Cartagena and how the country was a slave port and a strategically crucial outpost for Spain's Caribbean naval presence. After Great Britain declared war on Spain in 1739, Cartagena became its top target.
However, a Spanish general named Blas de Lezo would make all the difference in their plan. Already a living legend among Spanish sailors, Lezo—nicknamed Mediohombre, or "Half Man"—literally had given life and limb for his country. While in battle in 1704, a cannonball maimed Lezo's left leg, which had to be amputated. Two years later, shrapnel claimed his left eye, and not long thereafter, a musket shot took his right hand and forearm. Although that would make most give up, Lezo maintained his position and leadership.
Charged with defending the city with only 6 ships! Can you believe that-- only 6 ships? Lezo decided to sink his ships at the narrow entrances to Cartagena's harbor to impede the incoming British. And guess what, it worked! It slowed the British down, so much so, they eventually caught ill from yellow fever and other tropical diseases.
Several months later, after a land assault was repulsed by Spanish militia under Lezo's command the British were forced to abandon their siege of Cartagena.
The unexpected victory not only cemented Spanish dominance in the Caribbean until the Seven Year's War; the heroism of Blas de Lezo and his forces also became celebrated and central to Colombia's cultural heritage. Imagine where Colombia would be if the British had won? What impact and changes do you think it would have had?
Despite his physical conditions, Blas de Lezo stood firmly in his fight to defend Cartagena giving him an enormous cultural and historical legacy forever stamped in Colombia's history.
MY CARTAGENA IN PHOTOS: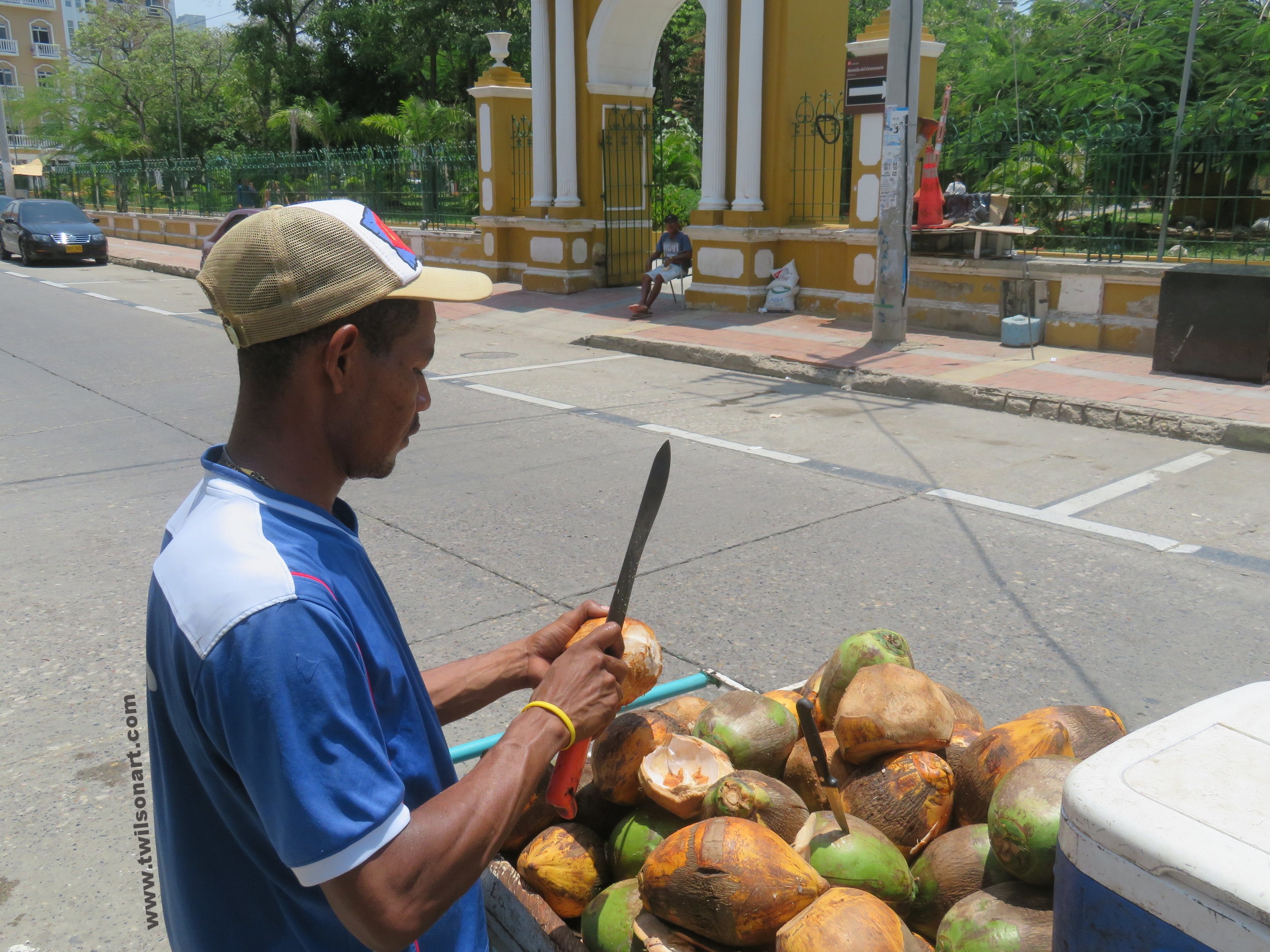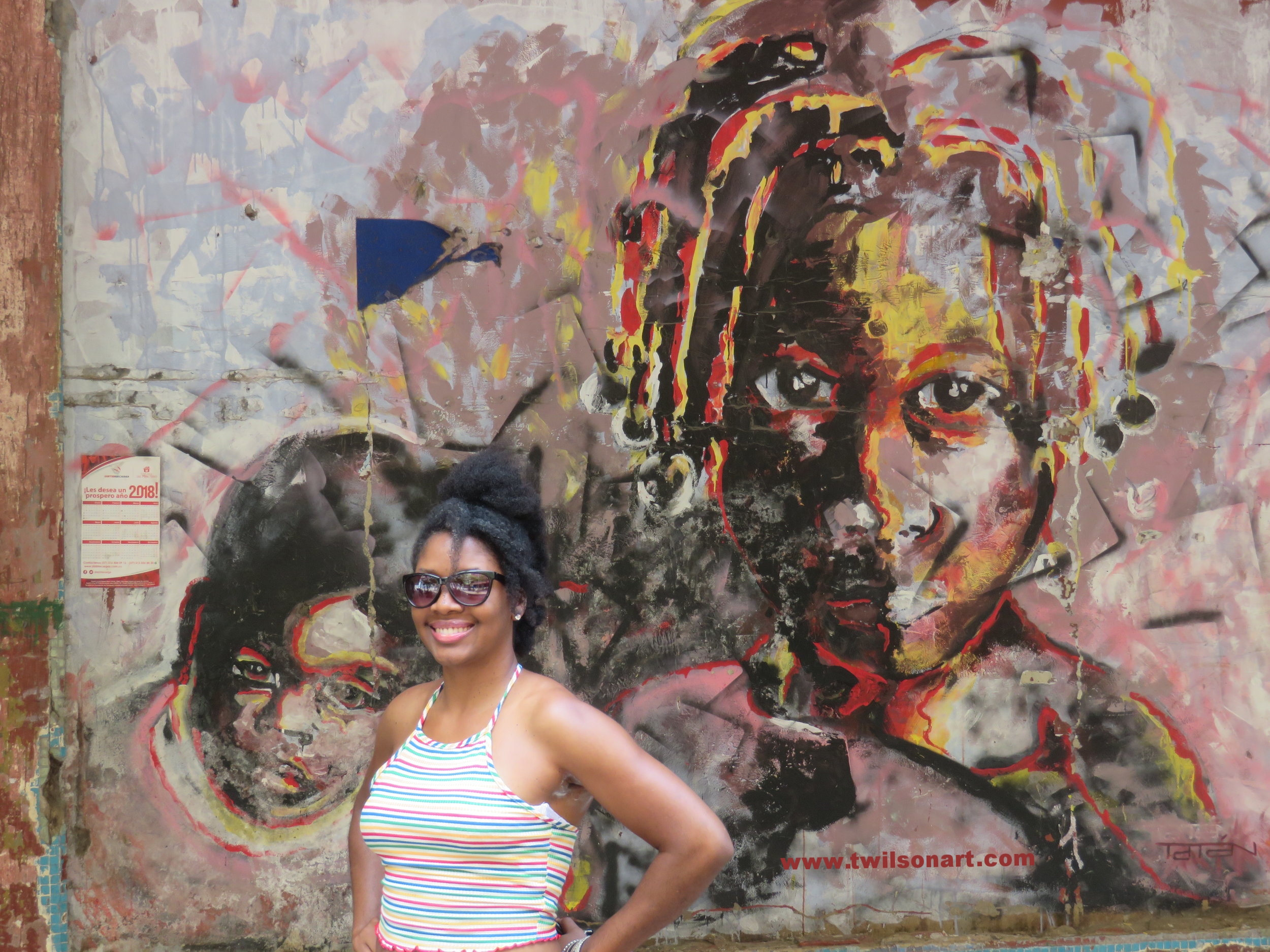 So what's your favorite part from my trip in Cartagena?